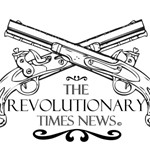 Published in The Revolutionary Times News on (3-16-2023)
INTERNATIONAL, NATIONAL, & COUNTY PUBLIC NOTICE
The Human Rights Tribunal International of The United States of America has found Jay Von Spreck, Howard Frederick Walker III, Paula Sullivan, and Dan Sullivan (hereinafter "Respondents") guilty of violating all Thirty (30) Articles of Public Laws-101 for attempting to Overthrow the Government, Theft, Treason, Attempted Murder, and Communism among several other charges. Charging Instrument provided herein; LINK.
Respondents went into Default for seditious activities of arbitrarily commandeering the Continental Army to commit Treason and stealing intellectual property from the Government of The United States of America. Evidence was provided to the Tribunal of Respondents' use of a secret Telegram chat group to communicate with other Continental Army members thereby inciting rebellion resulting in the cancellation of delivery of all persons involved, delivering said persons back into the United States corporation's offshore trust. A more detailed description is provided within the Judgment and Order provided herein; LINK
.
Human Rights Tribunal International has deferred to the War Crimes Tribunal for further adjudication to hold each Respondent accountable for each war crime committed without limit. An image of each Respondent is provided herein for proper identification.                  

Jay Von Spreck

                   Howard Frederick Walker III                       

Paula Sullivan

Dan Sullivan
Published by the office of the Special Prosecutor for the War Crimes Tribunal for The United States of America