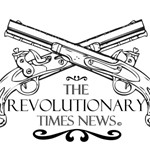 Published in The Revolutionary Times News on (12-23-2022)
INTERNATIONAL, NATIONAL, & COUNTY PUBLIC NOTICE
The Board of Trustees for Francis W. Parker School (hereinafter "Respondents") in the political subdivision County of Cook Parker | Chicago | Board of Trustees (fwparker.org) are hereby notified of liability for exposing the students to the corruptive lifestyles of the warring satanic Baal Peor religious community condemned by the God of Abraham, Isaac, and Jacob (hereinafter "Yahweh").
Respondents are advocating for the corruption of childhood innocence by exposing students to adult sexual toys and men deceitfully dressed in women's clothing Dean of Chicago school says students shown dildos, butt plugs while teaching about queer sex | Daily Mail Online while defending the "programming" of students to LGBTQ affirming sexual practices, excerpt provided; "Parker administrators and Parker's Board of Trustees support Parker's programming, the strength and inclusivity of our curriculum, and the dedicated and talented faculty and staff that teach it"  Francis W. Parker school defends LGBTQ event after viral video | WBEZ Chicago. The programming includes exhibition of adult toys used for pornographic activities wherein pornography has been classified as an addictive drug by the National assembly for the Government of The United States of America 2022-12-22 THE T-ROH SHOW-A VERY POWERFUL DRUG – THE T-ROH SHOW. The Oath and Record of the motioned and passed classification may be referenced in the National Great Registry for The United States of America provided here: National assembly – National Great Registry for The United States of America.
Respondent's arbitrary programming of students is considered discrimination upon the student's procreated and/or adopted family (hereinafter "family") wherein tuition to attend Francis W. Parker School is paid for not by the student, but the family obligated for the student's enrollment, therefore not providing full disclosure of programming methods to the student's family is considered discrimination. The purpose of education is to educate, not to program children to tolerate condemning sexual practices that should be discussed between a child and family members thereof.
Operating within a political subdivision territory placed within the District of Columbia corporate municipality under the District of Columbia Organic Act of 1871 District Of Columbia Organic Act Of 1871.pdf (PDFy mirror) (archive.org), Respondents are operating arbitrarily within the metes and bounds of the original State of Illinois. Said actions by Respondents are in violation of the established religion of the permanent population published as "followers of the Way, the Truth and the Life" of The United States of America. Therefore, Respondents are liable for violations of the codified Law of Nations Book I Of Nations Considered In Themselves Chap. XII Of Piety and Religion § 133. Where there is an established religion Vattel: The Law of Nations: Book I (famguardian.org) and Chap. XI Second Object of a Good Government, To Procure the True Happiness of the Nation § 115. Love of virtue, and abhorrence of vice, to be excited Vattel: The Law of Nations: Book I (famguardian.org).
By advocating for lifestyles condemned by Yahweh, Respondents are nefariously promoting depopulation wherein same-sex relations cannot naturally conceive children thereby weakening the welfare of society. The warring Baal Peor religious community has become reliant upon the traditionally conceiving families to obtain their own family structure and arbitrarily persecute the traditional families for intolerance to their own mentally defective state of mind. Scripture gives multiple warnings for the corruption of children and condemning lifestyles evidenced herein;
Mattithyahu (Matthew) 18:4-6
"4 Whoever then humbles himself as this little child is the greatest in the reign of the heavens. 5 And whoever receives one little child like this in My Name receives me. 6 But whoever causes one of these little ones who believe in Me to stumble, it is better for him that a millstone be hung around his neck, and that he be drowned in the depth of the sea."
Mishle (Proverbs) 22:6
"6 Train up a child in the way he should go. Even when he is old he turns not away from it."
Wayyiqra (Leviticus) 20:13
"13 And a man who lies with a male as he lies with a woman: both of them have done an abomination, they shall certainly be put to death, their blood is upon them."
This Notice of Liability shall be utilized as evidence within one of the Tribunals of and for The United States of America. It is time to put Yahushua's house in order for his return and may Respondents repent in accordance with the Gospel of Yahushua for a day that has been fixed in accordance with Acts 17:30-31 stated herein;
Acts 17:30-31
"30 The times of ignorance God overlooked, but now he commands all people everywhere to repent, 31 because he has fixed a day on which he will judge the world in righteousness by a man whom he has appointed; and of this he has given assurance to all by raising him from the dead." 
Published by the office of the Special Prosecutor for the War Crimes Tribunal for The United States of America