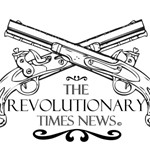 Published in The Revolutionary Times News on (12-01-2022)
INTERNATIONAL, NATIONAL, & COUNTY PUBLIC NOTICE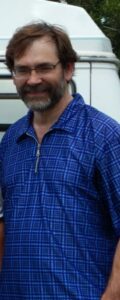 Howard Frederick Walker III was removed from office on September 19th, 2022 based on the vote of the majority of the people in social compact.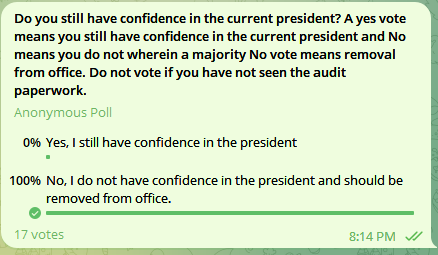 There are 28 votes available, after we had majority of the General Post Masters voting to remove from office the rest decided not to keep going with the vote. It was obvious, all confidence was gone at this particular time.  A majority vote happens in a republic form of Government regardless of the false claims that one particular man removed Howard Frederick Walker III from office thereby rendering the Government of The United States of America infiltrated with communists. 
All accusations by Howard Frederick Walker III have been debunked here: https://rumble.com/v1y6y9q-the-t-roh-show-howard-frederick-walker-iii-claims-debunked.html. Howard Frederick Walker III stupidly went to the Continental Army with a unauthorized Executive order which had to be approved by the National assembly.  Howard Frederick Walker III secretly ordered the Continental Army to take over the Government of The United States of America and attempted to declare everyone a communist and then rendered a death penalty against all communists to be carried out by Jay Von Spreck and his followers.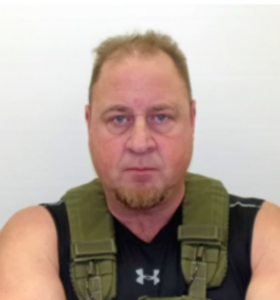 Jay Von Spreck has been removed as Commander of the Continental Army on the same day along with about 23 people. According to their paperwork they have created a private Continental Army like a club and want to take donations in a religious trust to build their own Continental Army club.
Since then they have stolen the copyrighted seals meaning the Continental Army seals and the War Crimes Tribunal Seals that belong to the NANP while trying to justify the theft saying that the Government of The United States of America does not have proper chain of title and further falsely claims that The United States of America and the Government of The United States of America is in a private trust. Their claims have never been proven with any evidence. 
If you join their club they will make all kinds of claims of fraud against those that they stole the property. If you see these people watch out, they have nothing but nefarious intentions against black families: https://rumble.com/embed/v1uwk9s/?pub=ip68l
Published by the National Assembly for the Government of The United States of America