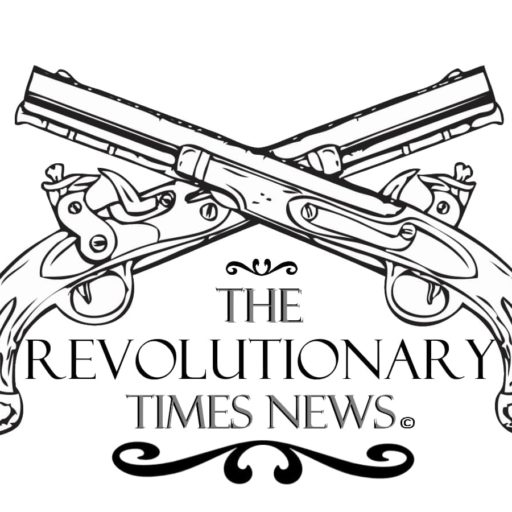 Published in The Revolutionary Times News on 7-8-2022
INTERNATIONAL, NATIONAL, & LOCAL PUBLIC NOTICE
Excerpt from the Great Jury True Bill of Indictment: The Great Jury agrees with the claims laid out by the Claimant in Claimant's Affidavit of Fact LINK that Respondent Robert S. Radnich held a court proceeding to impersonate a judge, a prosecutor and a jury as a stateless inhabitant outside of a social compact agreement and outside of a society or body politic LINK. Respondent Robert S. Radnich is without any legal authority to administer justice being vacant a social compact agreement as a foreigner in the country. The Great Jury agrees these actions by Respondent Robert S. Radnich and those of Respondent's Denelle Dixon, Tomer Weller, and John Pierce Rubisoff having agreed with Respondent Robert S. Radnich's assessment of the CPB have committed multiple felonies for impersonating a court officer(s) as well as a civil tort against the Claimant within the aforementioned compacted society in violation of codified international law, specifically, the Law of Nations Book I Chapter XIII Of Justice and Polity § 158 LINK. "A nation ought to make justice reign" stated herein:
158. A nation ought to make justice reign. NEXT to the care of religion, one of the principal duties of a nation relates to justice. They ought to employ their utmost attention in causing it to prevail in the state, and to take proper measures for having it dispensed to every one in the most certain, the most speedy, and the least burdensome manner. This obligation flows from the object proposed by uniting in civil society, and from the social compact itself. We have seen (§ 15), that men have bound themselves by the engagements of society, and consented to divest themselves, in its favor, of a part of their natural liberty, only with a view of peaceably enjoying what belongs to them, and obtaining justice with certainly. The nation would therefore neglect her duty to herself, and deceive the individuals, if she did not seriously endeavor to make the strictest justice prevail. This attention she owes to her own happiness, repose, and prosperity. Confusion, disorder, and despondency will soon arise in a state, when the citizens are not sure of easily and speedily obtaining justice in all their disputes; without this, the civil virtues will become extinguished, and the society weakened
Charging Instrument is hereby Published on the Public Record: LINK
Published by the office of the Special Prosecutor for the War Crimes Tribunal for The United States of America.