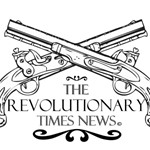 Published in The Revolutionary Times News on 7-05-2022
INTERNATIONAL, NATIONAL, & LOCAL PUBLIC NOTICE
The World Economic Forum's, hereinafter "WEF", Board of Trustees Mukesh D. Ambani, Marc R. Benioff, Peter Brabeck-Letmathe, Thomas Buberl, Mark J. Carney, Laurence D. Fink, Christina A. Freeland, Orit Gadiesh, Kristalina I. Georgieva-Kinova, Fabiola Gionatti, Albert A. Gore Jr., Andre S. Hoffman, Paula Ingabire, Joe Kaeser, Christine M. Lagarde, Yo-Yo- Ma, Peter Maurer, Luis A. Moreno, Patrice T. Motsepe, Ngozi Okonjo-Iweala, Rania A. Abdullah, Leo R. Reif, David M. Rubenstein, Mark Schneider, Klaus M. Schwab, Tharman Shanmugaratnam, Jim H. Snabe, Julie Terese Sweet nee Spellman, Feike Sijbesma, Heizo Takenaka, and Zhu Min, hereinafter collectively "Respondents", are hereby charged with war crimes including, but not limited to, violating Article 1 of the Nuremberg Code, Genocide, Social Engineering, and Imprisonment/Deprivation of Liberty for financially assisting and partnering with the satanic United Nations, promoting the injections of experimental lethal biological weapons, hereinafter "Bio-Weapons" LINK and LINK, creating fear in the form of critical threats among the world populace to promote, market, and capitalize on investments in various industries, and arbitrarily attempting to take power of attorney over the social, economic, and medical rights of the world's civilian inhabitant populace evidenced at the Davos Agenda 2022 LINK, violating all Thirty (30) Articles of Public Laws-101.
Charging Instrument provided here: LINK
As a member of the WEF's Board of Trustees, Klaus Schwab has openly admitted to infiltrating various positions within international institutions (countries) with World Leaders of Tomorrow and Young Global Leaders LINK evidenced in numerous lists of said Leaders LINK. The WEF has also partnered with organizations with the initiative of advocating for further equality of the warring satanic LGBTQ+ Baal Peor religious community that is grooming children for sexual abuse by potential pedophiles LINK and by partnering with the United Nations, Respondents are advocating for satanic practices by members of the Theosophical Society, a society outlawed by the National assembly for the Government of The United States of America on (May 16th, 2022) LINK.
This International Publication shall be utilized as evidence within the War Crimes Tribunal for The United States of America.
Published by the office of the Special Prosecutor for the War Crimes Tribunal for The United States of America