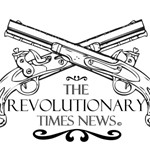 Published in The Revolutionary Times News on (02-17-2023)
INTERNATIONAL, NATIONAL, & COUNTY PUBLIC NOTICE
Everyone has been hearing about the recent train derailments and some truck accidents with very dangerous chemicals on them.  They were not accidents, all of the trains have been turned into chemical weapons which sounds like something George Soros would do along with all NWO cohorts/Satanists including but not limited to the head of the World Health Organization and Bill Gates.  War crimes are not foreign to those mentioned. 
On 9-11-2001 airplanes were turned into missiles so it is not far fetched that trains would be turned into chemicals weapons that are used to attack civilians. 
War Crimes need to be looked upon in all of the following stories since 2022. 
Lets start with food plants: 
https://www.kake.com/story/47852271/south-hutchinson-tysons-food-plant-fire-under-control
https://www.nbcmiami.com/news/local/massive-fire-at-florida-plant-nursery-sends-flames-smoke-into-sky/2975375/
2022 On Saturday evening, a fire broke out at Perdue Farms facility in the South Norfolk area of Chesapeake, North Carolina.
Ten days ago, a small plane crashed within a mile of the runway of the Covington, Georgia Municipal Airport, hitting a General Mills food facility.
On Sunday, it was being reported that "nearly a dozen wildfires" had just roared through key agricultural areas of Nebraska.
In the middle of the night, on March 23, a fire broke out on the roof of the General Mills food processing plant in Cedar Rapids, Iowa.
On March 28, Maricopa Food Pantry, a local food bank in Arizona, lost 50,000 pounds worth of food in a fire that occurred "just 15 minutes after their food bank closed," according to CBS affiliate Arizona's Family.AZCentral cited CEO Jim Shoaf in stating that 15,000 pounds of meat and 40,000 pounds of canned goods and "other commodities" were lost in the blaze.
On March 31, a structure fire significantly damaged a large portion of the Rio Fresh onion packing facility in San Juan, Texas. It was the largest fresh onion packing facility in the region.
On April 12, a major fire broke out at New Hampshire's East Conway Beef and Pork slaughterhouse.
On April 13, the Taylor Farms California Foodservice production facility in Salinas, California, burned almost entirely to the ground. The facility employed nearly 1,000 people. An update on the company's website described the Salinas facility as its primary production facility.
On April 14, a small plane crashed into the Gem State food processing plant in Heyburn, Idaho. The website for the company describes itself as processing 18,000 acres worth of potatoes each year.
On April 19, the headquarters of Azure Standard, the nation's premier independent distributor of organic and healthy food, was destroyed by fire. The company released a statement that due to the destruction, the company "will experience out-of-stock status for Azure Market oils, honey, and vinegar – basically any Azure Market liquid product – as well as our carob products for the short term." The destruction may also affect product supplies from their fruit packing facility.
On March 24, 2022, a fire destroyed the Penobscot McCrum potato processing plant in Belfast, Maine.
On March 16, 2022, according to KAIT, a fire caused extensive damage to a new production line dedicated to Hot Pockets at a Nestle plant in Jonesboro, Arkansas.
On March 16, a major fire hit the 1.2 million-sq.-ft. Walmart fulfillment center, Plainfield, Indiana.
On February 22, 2022, a propane boiler explosion caused a fire that destroyed the Shearer's Foods potato chip plant in northeast Oregon.
On February 3, 2022, according to NBC15 in Madison, WI., a fire destroyed part of the Wisconsin River Meats site in Mauston.
On January 13, 2022, according to KALB, an explosion and fire damaged the Cargill-Nutrena plant in Lecompte, Louisiana.
On January 6, 2022, a fire did extensive damage to a poultry processing plant in Hamilton, Ontario, according to CHCH-TV.
On December 13, 2021, a fire broke out at a food processing plant in San Antonio, Texas. When firefighters arrived on the scene, they found a freezer on fire in the facility. $150,000 worth of food was destroyed in the fire.
On November 29, 2021, a fire broke out at the Maid-Rite Steak Company meat processing plant in Scott Township, Lackawanna County, Pennsylvania. The cause of this fire has been ruled an accident.
On September 12, 2021, a fire broke out at the JVS USA beef processing plant in Grand Island, Nebraska. According to Drovers, the nation's oldest livestock publication, the fire was determined to be from a heater near the roof in the rendering area of the plant.
On August 23, 2021, a fire broke out at Patak Meat Products in Cobb County, Georgia. In March of 2022, the company said on Facebook that it is still rebuilding.
On July 31, 2021, according to WVTM, the NBC station in Birmingham, Alabama, a fire broke out at Tyson's River Valley Ingredients rendering plant in Hanceville, Alabama.
On July 25, 2021, a fire damaged a Kellogg's plant in Memphis, Tennessee. According to fire officials, it was accidentally sparked when a malfunctioning conveyer belt sparked a blaze in a rice drying machine.
On April 30, 2021, a fire broke out at the Smithfield Foods pork processing plant in Monmouth, Illinois.
On January 11, 2021, a fire destroyed the Deli Star meat processing plant in Fayetteville, Illinois, according to Meat+Poultry.
https://www.thehouseofdavid.org/prophetic-map/2022/5/3/25-mysterious-fires-at-food-processing-plants-across-us-end-of-days-food-shortage
https://www.packagingstrategies.com/articles/97089-another-food-plant-catches-fire-due-to-unknown-causes
https://midhudsonnews.com/2022/09/21/massive-fire-guts-large-food-processing-plant/
https://www.wsaw.com/video/2022/06/13/large-fire-contained-town-belmont-food-processing-plant/
https://fox11online.com/news/local/festive-foods-fire-portage-county-wisconsin-waupaca-town-belmont-processing-plant-chicago-style-pizzas
https://www.wral.com/flames-burn-at-food-processing-plant-in-wilson/20615915/
Now Trains: 
Another train has derailed in the United States today, Monday, February 13, this time in East Montgomery County, Texas. At least one person is said to have died after the 16-car freight train left the tracks. Local authorities have warned of a possible hazmat incident, as reported by Upward News. This time, it is a major river, the Rio Grande.
https://euroweeklynews.com/2023/02/13/one-dead-as-train-derails-in-montgomery-county-texas-after-colliding-with-an-18-wheel-lorry/
Since a train carrying hazardous materials derailed in Palestine, Ohio nearly two weeks ago, residents have feared for their safety. A controlled burn of the toxic materials has filled the air and covered surface waters and soil with chemicals. Dead fish have floated in nearby creeks, and an unnerving aroma has lingered in the air.
https://www.nytimes.com/2023/02/16/technology/ohio-train-derailment-chernobyl.html
https://www.nbcmiami.com/news/local/massive-fire-at-florida-plant-nursery-sends-flames-smoke-into-sky/2975375/
Published by the National assembly for the Government of The United States of America.